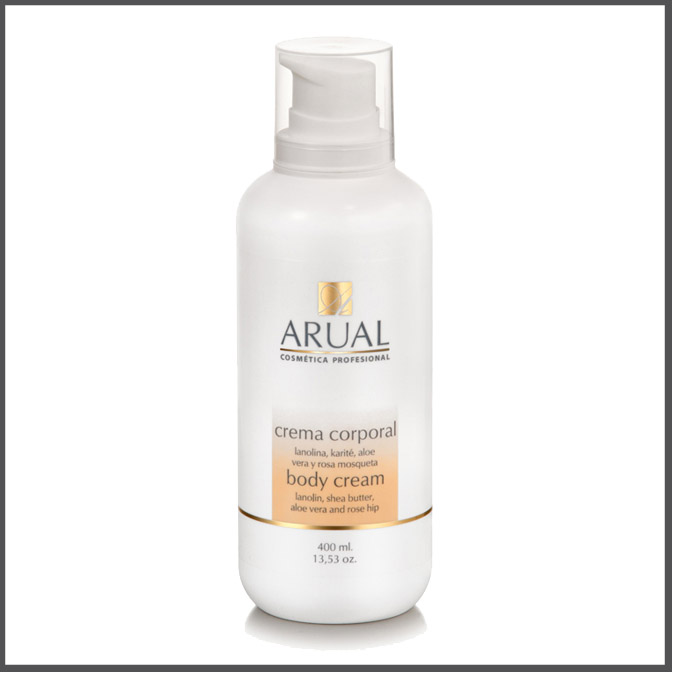 Highly moisturising and softening effect, for everyday use and suitable for all skin types. Designed from the Classic ARUAL Cream, but with a smoother texture, which favours the immediate and rapid absorption. Getting a soft, smooth and bright skin with a pleasant orchids fragrance.
Its formula is enriched with the following active ingredients:
Lanolin- hydrates and softens the skin.
Shea Butter- regenerates and repairs.
Aloe Vera: regenerating, healing and anti-inflammatory.
Sweetbriar Rose: softens the stretch marks, reduces the scars and minimizes the stains.
PARABEN FREE.
Presentation: Airless 400ml.