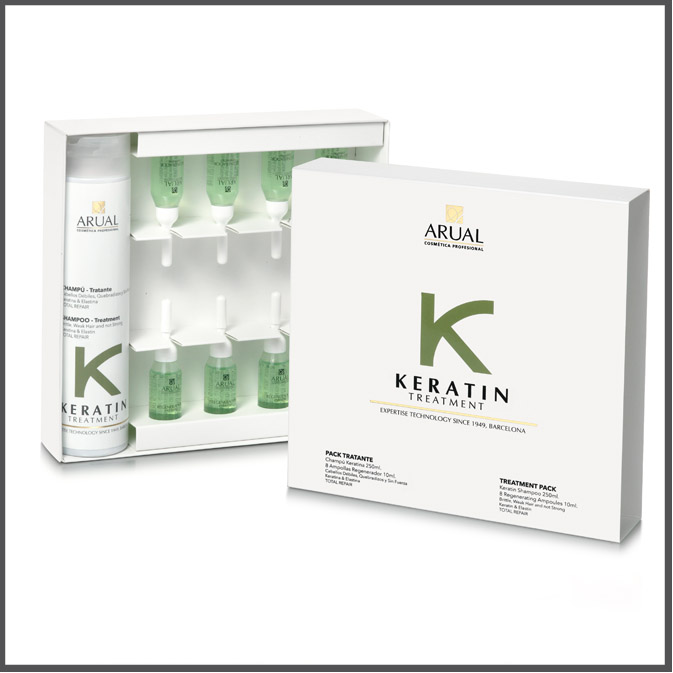 KERATIN SHAMPOO 250ml. + 8 REGENERATING AMPOULES 10ml.
The treatment acts on the scalp, penetrating the root, regenerating and stimulating hair growth. The hair will grow more strong, healthy and in abundance. Reduces HAIR FALL to the maximum. Active Ingredients: Keratin & Elastin. TOTAL REPAIR.
HOW TO USE: Wash the hair with KERATIN SHAMPOO, you can apply conditioner or mask if you want. Dry the hair with a towel and apply an ampoule on the scalp, making a circular massage with your fingertips for about two minutes. To open the ampoule, first press on the plug. NO RINSE. Perform this protocol 2 to 3 times per week.