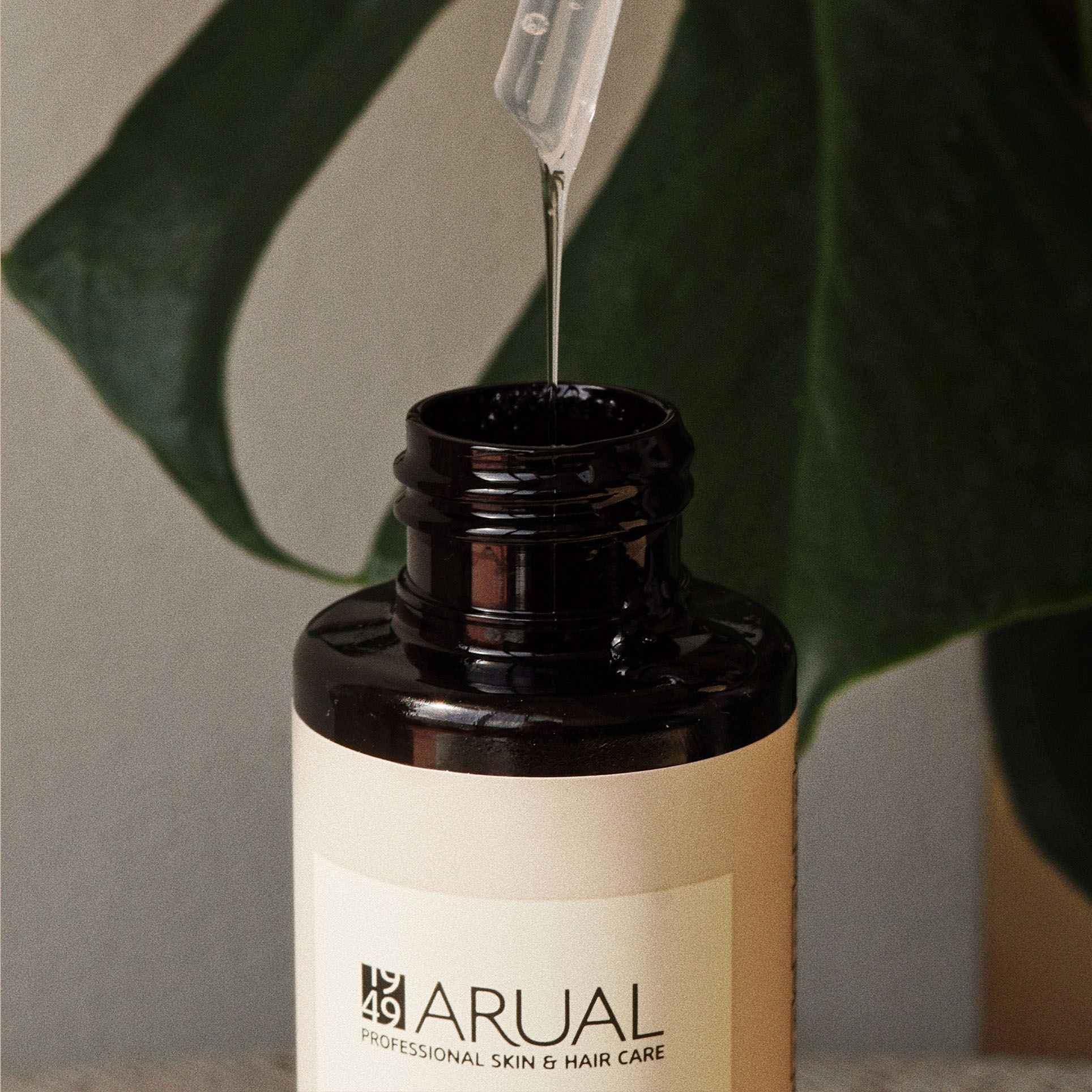 If you have long hair, show it off this summer! The most important thing about long hair is that it's healthy.
It's not easy, but it is possible to keep your hair in good conditions, despite the pool chlorine, the sun, the sea water… Arual's team of experts brings you some recommendations for you to apply this summer:
-Focus on the ends – The ends are the weakest areas. Therefore, they are the ones that tend to break more easily. To prevent this from happening, always keep the ends well nourished and moisturized. Don't let them dry out. Apply serum from mids to ends after every shower. You will prevent breakage, repair dry or damaged hair and keep your hair always detangled. With this serum from the Detox line you'll hit the nail on the head, as it's a great ally against the heat your hair faces.
-Say yes to cold water – Now that it's summer, avoid hot water in the shower. Much better to turn to cold water for our hair. Heat damages and weakens our hair. If you can avoid it, so much the better. In addition, cold water will add a remarkable shine.
-Brush it more often and with tenderness – You can wear it loose, yes, but always well untangled. To do this, detangle your hair as often as you need to. Use the right brush for your hair. Don't tug and brush starting at the ends. This way you will avoid breakage as much as possible.
-Protect your hair from the sun – Just like our skin, our hair also suffers from the sun. Try to tuck it up or cover it with a scarf or hat so that it gets the least amount of sun exposure.
Put these tips into practice and let your hair down this vacation season!