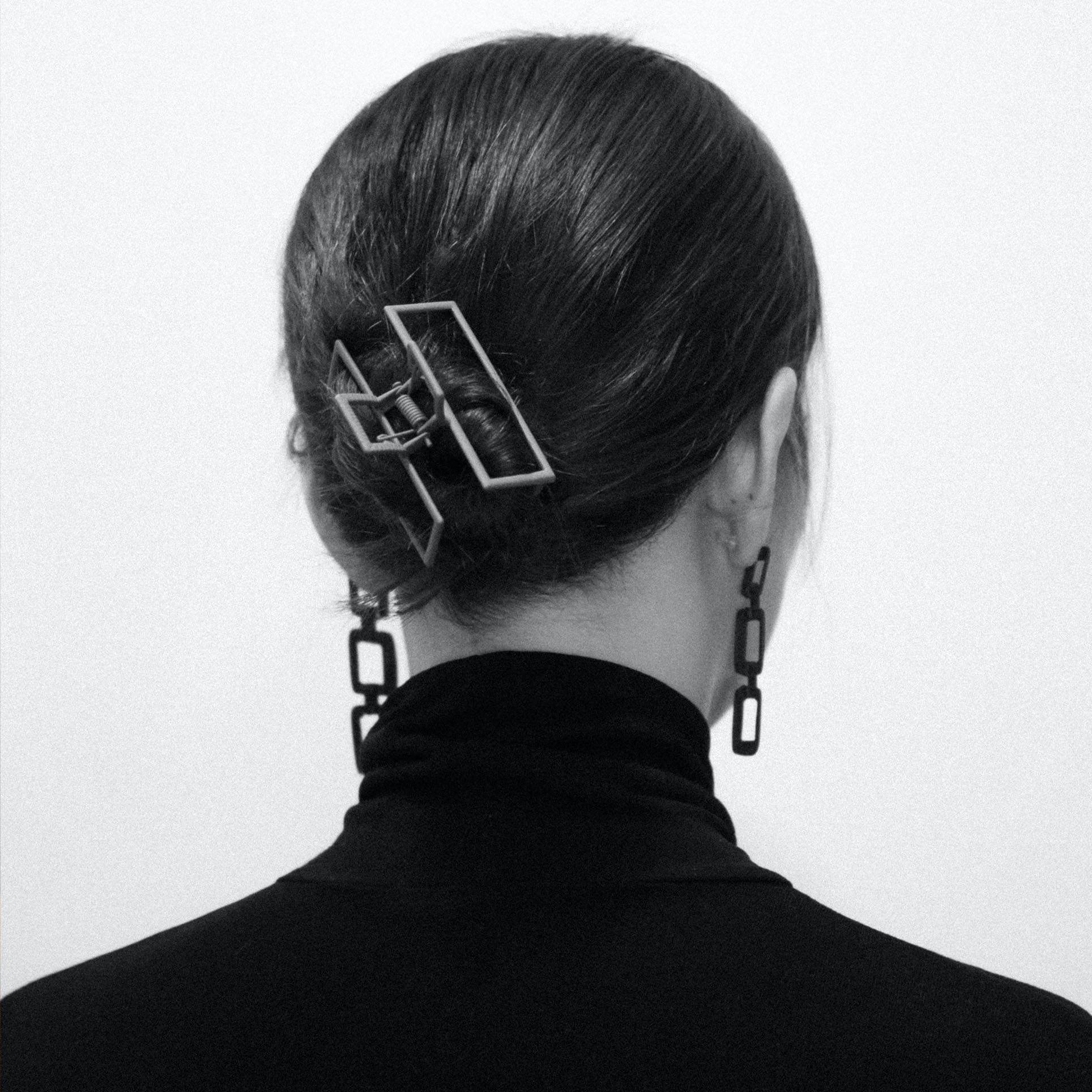 A classic from the 90's  is back: The hair claw!
Gone is the idea of wearing this accessory only to go around the house. Since the end of this year, the hair claw has become super trendy. Everything indicates it will continue this way this 2022.
If you have long hair, it's perfect for you. Combine this accessory with your clothes… they come in unlimited colors, shapes, and sizes…
We can also wear it in different ways: as a half up-do, leaving the hair in a half up-do; with a low up-do, ideal if you are looking for a more sophisticated look; even ponytails with a hair claw.
Depending on what you are looking for, you can go for a more casual look (leaving a few strands loose and not tightening the updo too much), or a more formal one (making the updo with a comb to make it more polished).
Pinning your hair up is now the best of the best!