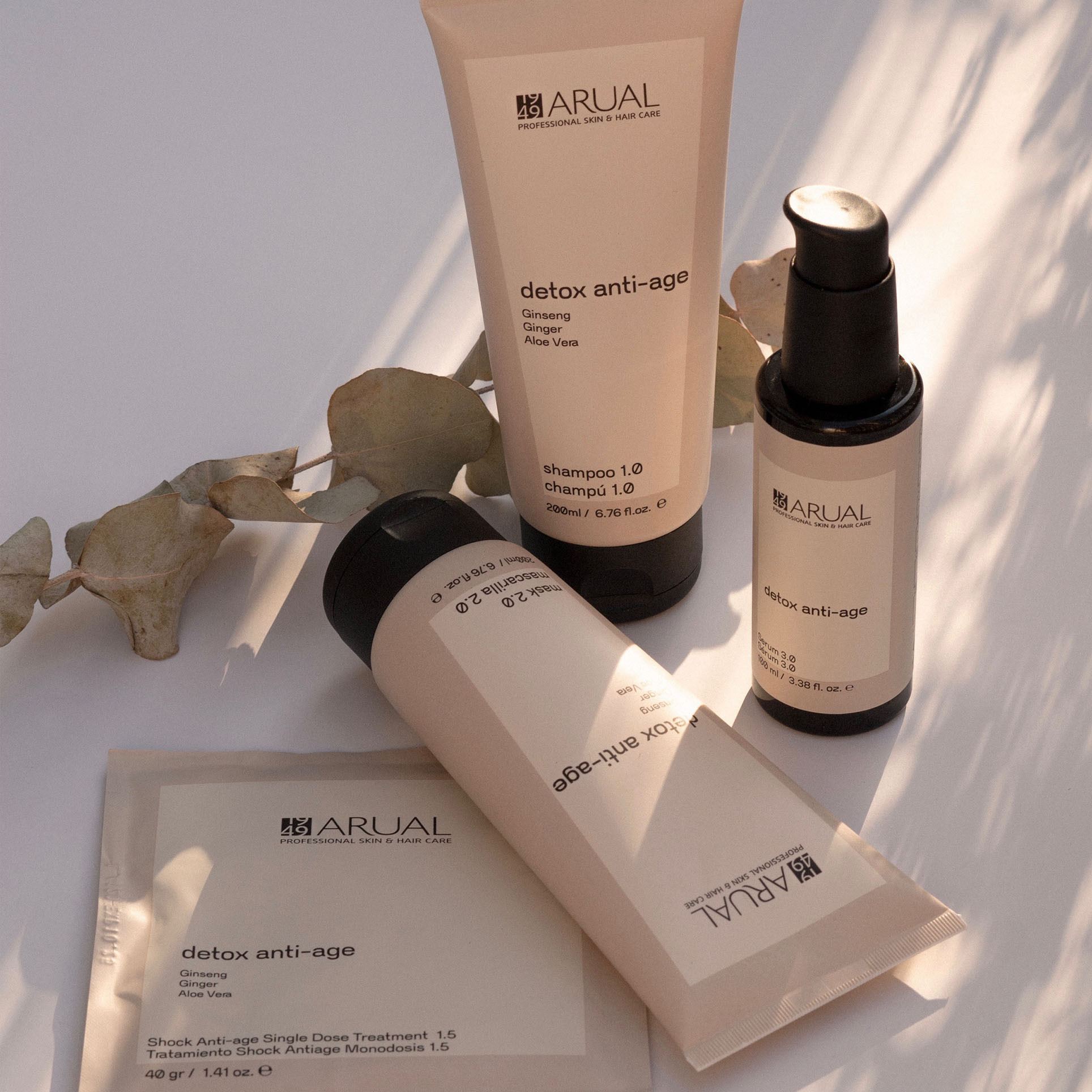 The Vegan Detox Line is a double treatment composed of the latest trend in natural active ingredients. It consists of a shampoo, a mask and a serum, which can be used in the daily routine. It also includes a powerful single-dose Shock Treatment, which is recommended approximately every 3 weeks.
The Detox Pack has become one of Arual's favorites. Its consumers highlight not only the effectiveness of its products, but also the aroma they give off. The products of the Detox Line blend pure and authentic aromas due to the content of natural ingredients.
The ingredients of ginseng, aloe vera and ginger provide gourmet and Asian fruit aromas. The freshness of their fruity aromas makes the consumer experience the detoxification experience better, with a subtle woody and jasmine scent. Jasmine has a soft and sweet scent. The scent of this flower is balanced with notes from woods, trees, resin, scrub and roots. It also includes a musk fragrance: used in many cultures to provide a calming effect.  It helps to clear the mind and relieve stress, very much in line with the "detox experience" we want to provide.