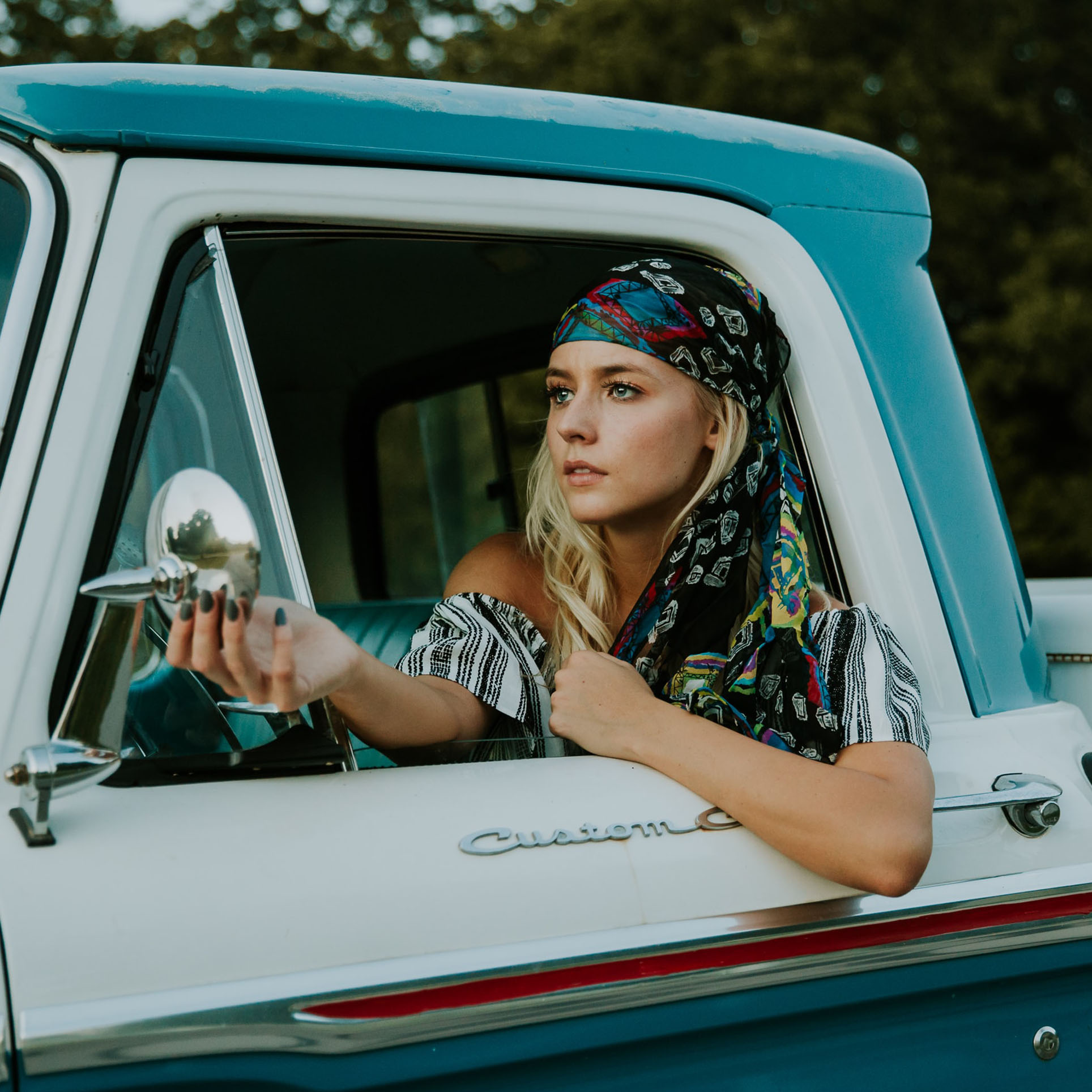 Scarves and bandanas are the perfect summer accessory. The usual is to wear them around the neck, however, this year we are also seeing them in the form of sarong skirt or summer top.
And of course, it's a trend to wear it as a hair accessory.
Just fold the scarf in a triangle shape, place it on the forehead and tie the ends. Ideal for those with long hair. We will get a look in the purest style of the 70s.  Try it this summer 2021.