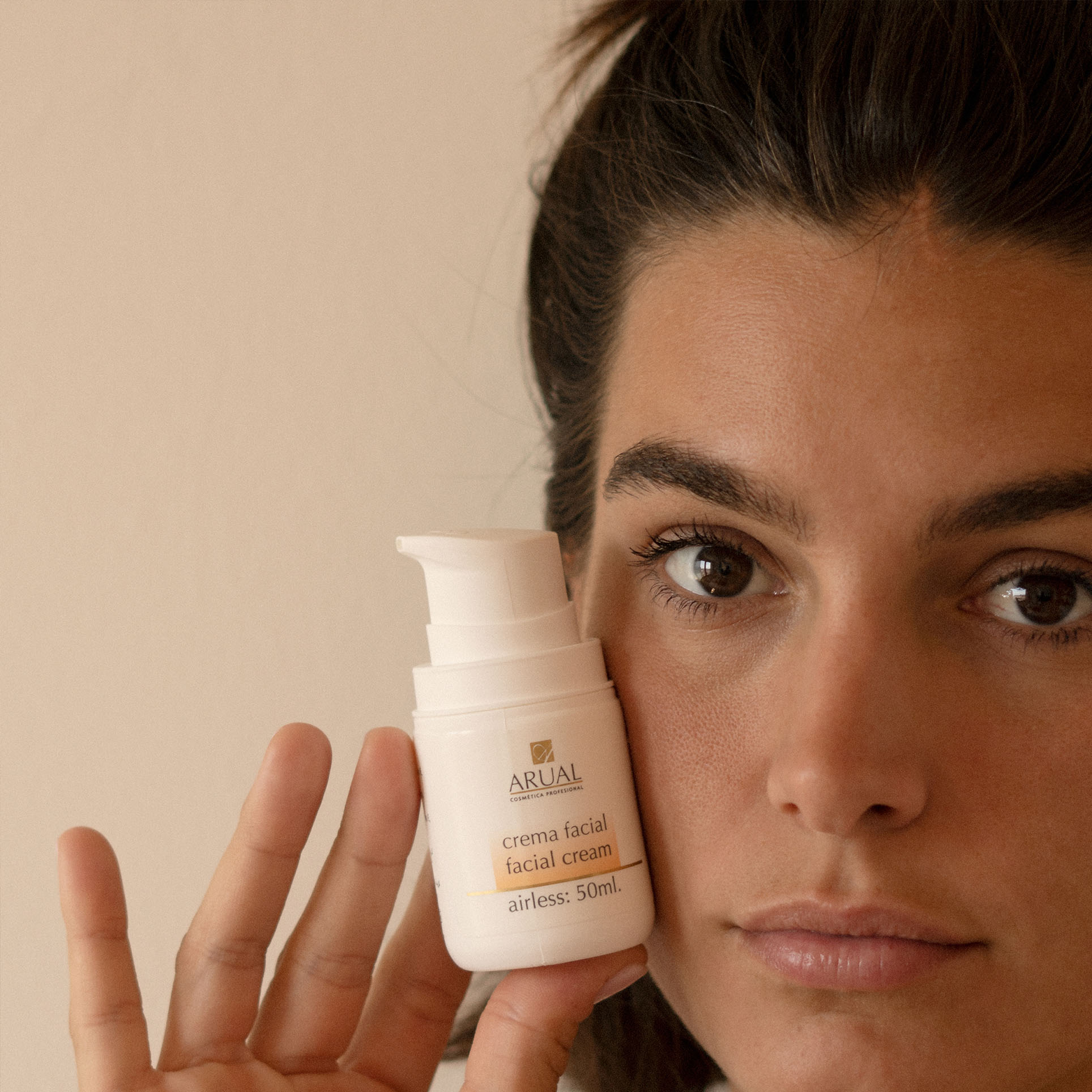 We know how important good hydration is for our skin. Together with a healthy and balanced diet, the continuous use of a good facial moisturizer can be our greatest anti-aging ally. We should not only use it to maintain a youthful skin. If you want to enjoy a healthy, smooth and soft skin, moisturize it on a daily basis.
When should we apply our moisturizer: in the morning or at night? It is advisable to moisturize especially in the morning. In this way, we protect our skin from external aggressions that it may suffer throughout our day. If we moisturize it before leaving the house, it will be ready to fight the cold, the heat, the wind, the sun (for this it is important that it contains sunscreen), pollution … everything that does not occur during the night when we sleep.
Make Arual's Facial Cream your everyday essential. Why? It's one of our best sellers, and no wonder! It is formulated from our emblematic Classic Cream and offers 10 complete treatments: nutrition, hydration, wrinkle reduction, regeneration, facial illumination, sun protection, anti-spot, soothing, healing, disinfectant and protection against free radicals.