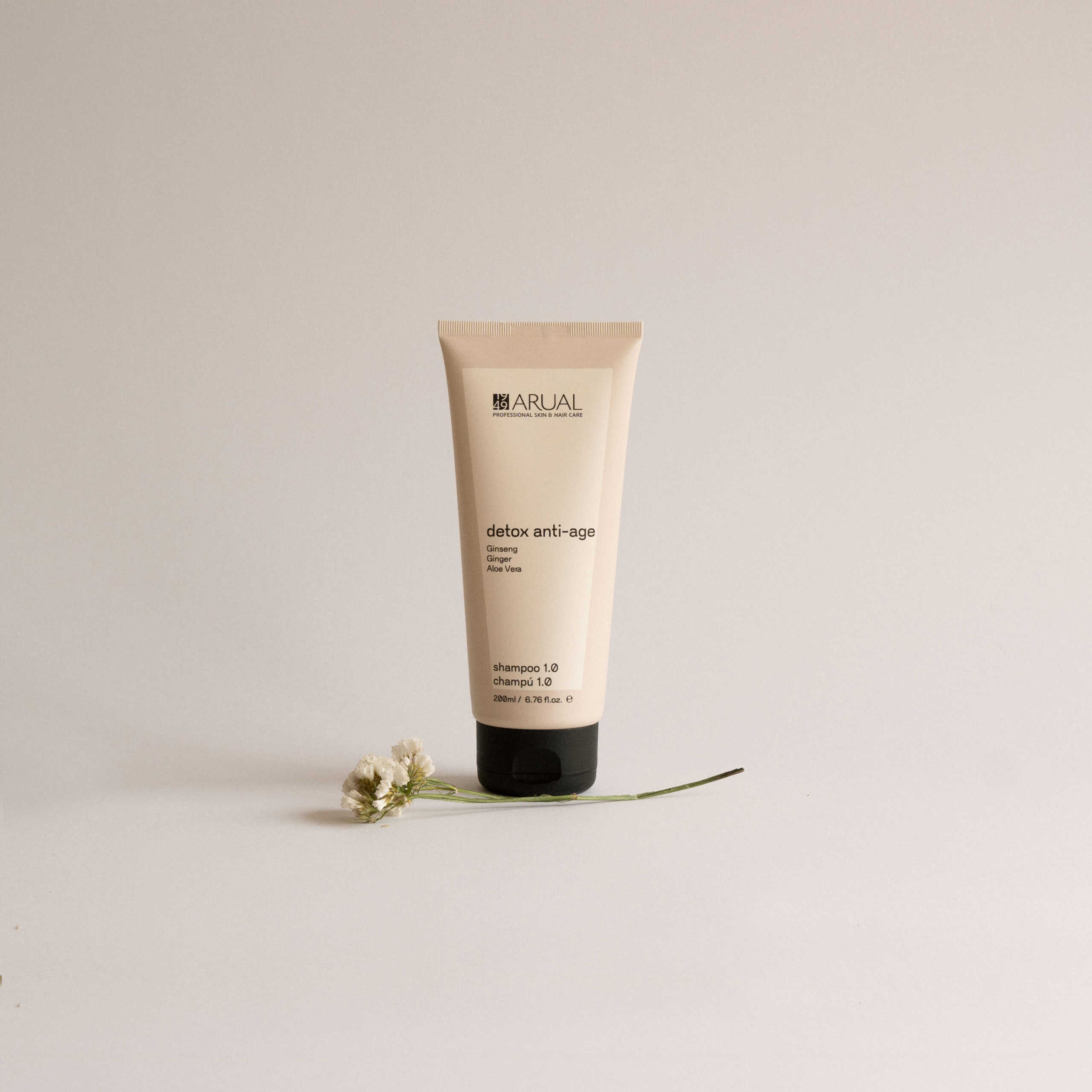 We have heard many times about facial and body scrubs. But… what about our scalp?
From Arual we offer the Exfoliating Shampoo of out Detox treatment. A perfect option to show off a deeply clean and healthy hair. With us you can add hair exfoliation to your washing routine.
What are the benefits of exfoliation? You will be able to remove oil more effectively and activate circulation and microcirculation in the area. The result is cleaner, silkier and shinier hair. Arual's Detox Shampoo also contains ginseng, aloe vera and ginger. Three natural ingredients from the Asian culture that have proven to be ideal for the elimination of toxins.
Over time, you will reduce hair loss and get a thicker and healthier hair. Exofoliate with Arual!