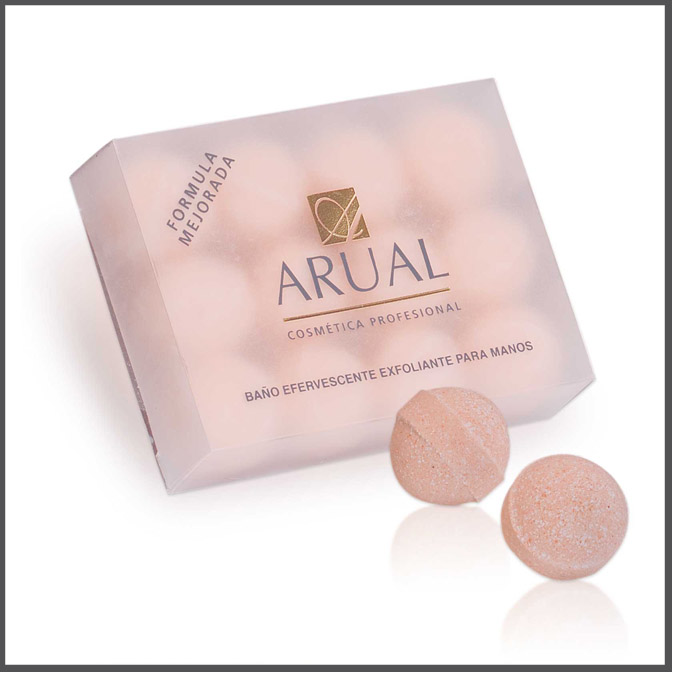 EFFERVESCENT EXFOLIANT BATH FOR THE HANDS AND FEET CARE formulated with natural ingredients and enriched with Almond Oil that for its antiseptic qualities acts as an emollient and soothing agent that softens and moisturises irritated skin, relieving both burning and itching.
In addition, it's made with Glycerine, whose antibacterial and moisturiser action make the skin to keep perfectly hydrated and nourished.
Instructions for use: Hands bath: Completely dissolve a unit in warm water, immerse the hands and perform a soft massage for a few minutes. Foot bath: Completely dissolve two units in warm water, immerse both feet and leave to rest in the bath for a few minutes before proceed to make a soft massage.
UNISEX PRODUCTS.
Presentation: 12 units – 12gr./unit