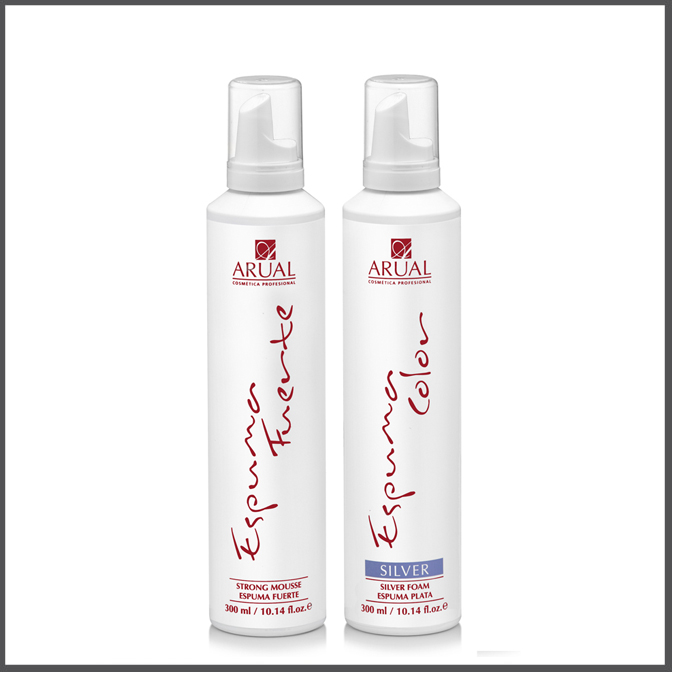 STRONG FOAM – Shapes the hair and achieves perfect, defined and lasting curls. Shake the container and apply on freshly washed hair.
SILVER FOAM – Hair shaping foam that eliminates yellowish highlights in gray or bleached hair.
Formulated to give hair definition, with maximum ANTI FRIZZ control. Excellent ANTI FRIZZ effect.
Results: light hair with movement, body and volume.
Directions for Use: shake the aerosol and apply the product uniformly to clean, towel-dried but still damp hair. Leave to dry naturally or with a diffusor.