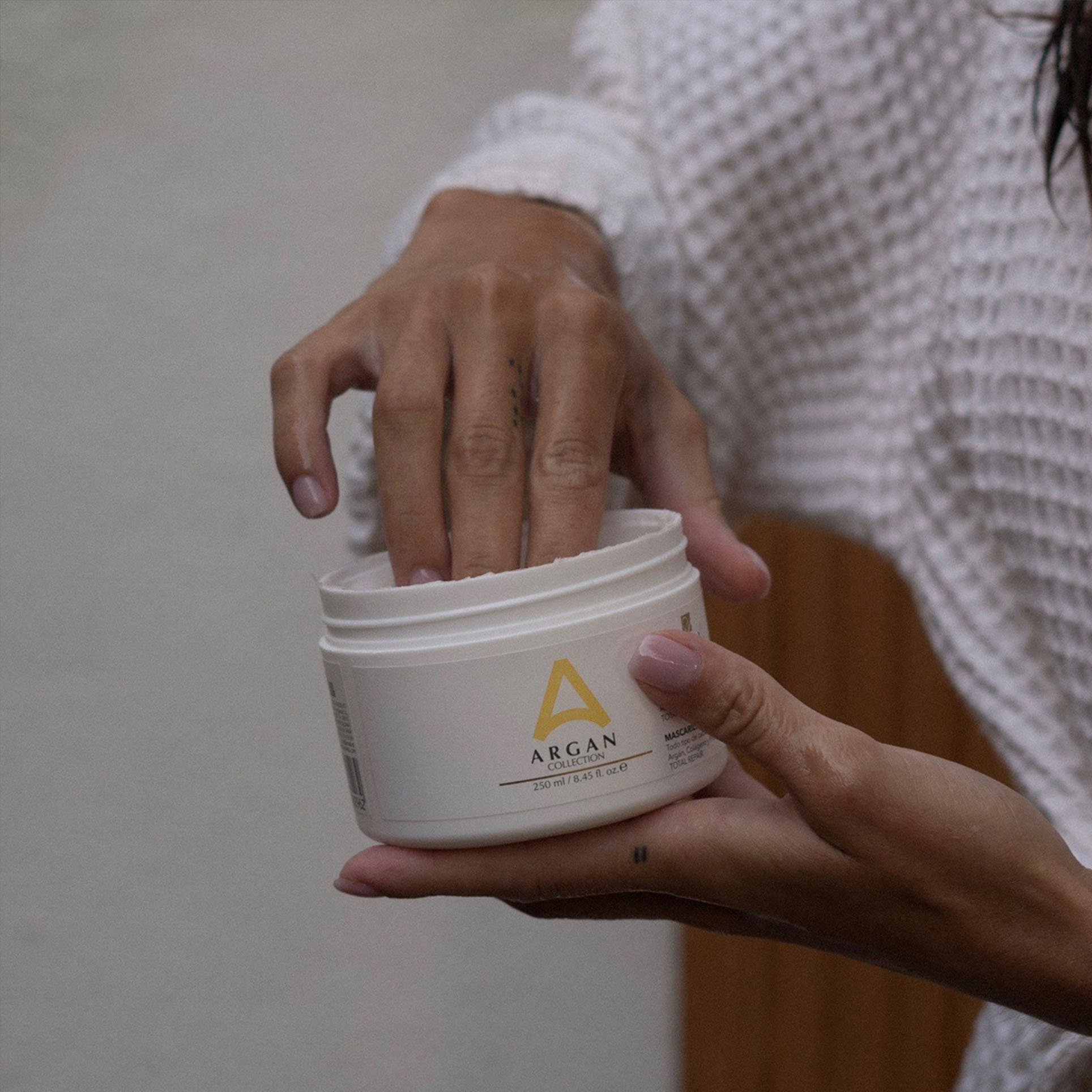 Do you want to have healthier hair? Here are some expert tips:
Avoid heat tools: Straighteners, blow dryers, curling irons… all the heat tools we use to shape our hair can be harmful. High temperatures damage the hair fiber, leaving out hair weak and dry. Avoid using them whenever possible!
Use a good brush: We use it every day! Therefore, it is very important to use one that suits our hair type. Do you have long and straight hair? Go for a paddle brush. Curly or wavy? Look for a cylindrical one for better curls. Short? Then go for a skeleton! Find yours.  One that will help you detangle more easily.
Good nutrition: The ARUAL Team always insists on it.If we take care of ourselves on the outside, it is also important to take care of ourselves on the inside. We are what we eat!
Avoid very hot water: We know that in winter you want a hot shower… but if you can reduce some degrees your hair will thank you. In summer choose cold water instead, it will give shine to your hair.
Always keep it well nourished: After shampooing, nourish it well with conditioner or mask. And after the shower, serum and more serum! It will leave your hair detangled, soft, shiny and forget the frizz effect. Find the best quality conditioners and masks on our website.
Change your shampoo: It is not good to get your hair used to the same products, we must alternate and provide it with different nutrients.
Always wear it well untangled: Tangles break our hair. Avoid this situation by always wearing your hair well combed. In order to have it always untangled braid it, wear a bun or a ponytail.